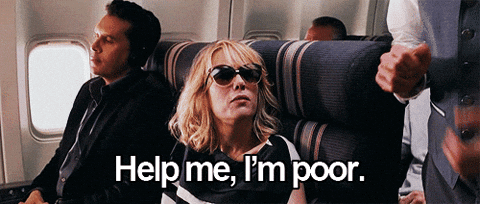 Got champagne taste on a beer budget? How to choose a Frequent Flyer Rewards Program and make the most of your membership - a SIMPLE step-by-step guide.
Do you travel often but somehow find that you never earn enough points for a business class upgrade or lounge access pre-flight? Have you tried reading about airline rewards programs online, but found all the information too dense and overwhelming...? Because same!
When I started travelling I wanted SO BADLY to be that traveller who had mastered the points system. You know the one - kicking back in my fully-reclined business class chair, sipping on a champagne, arriving at my destination fresh and well-rested. But despite the fact that I was taking 10 or so flights per year, I still couldn't seem to earn enough points to enjoy any benefits. I kept falling short.
Backpackers just want to find the cheapest flights, but flashpackers want a little bit more from their aviation experience - and I definitely fit into the 'flashpacker' category. So I didn't give up - I kept working the system and it took me a few years of trial and error, but I finally cracked the airline code.
So grab yourself a cup of tea and read on for my 10 step guide to help you do the same!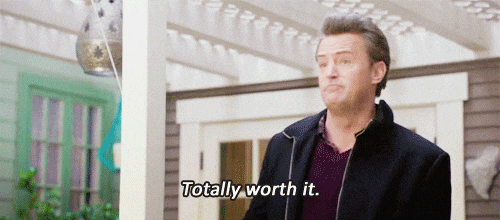 Step 1. Is it worth it?
First thing's first - work out whether signing up to a flying rewards program is worth your effort and time. Most frequent flyer memberships come with a once-off signing up fee (usually around $100 USD) so there is no point in forking out this cost unless you will get to see some benefits down the track.
For most programs, you would want to be going on at least three trips a year (i.e. 1 international trip & 2 domestic trips) in order to make the joining fee worth it. If you are travelling frequently, it will also ensure that you never waste any accumulated airline points , as most airlines have a policy where points will expire if an account is inactive for 18 months.
Do you fit this criteria? Great! Read on for how to choose a program & make the most of its benefits!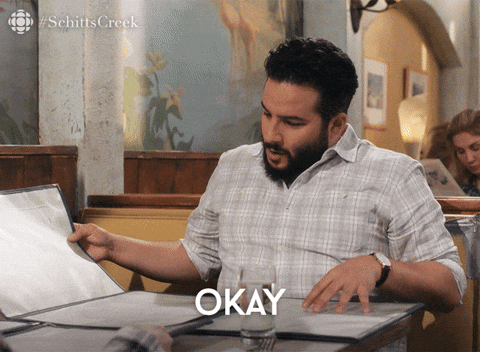 Step 2. Choose the right airline
Seems obvious, right? But it is amazing how often people get this part wrong - including myself early on.
When I first started travelling I signed up a rewards program for an airline that wasn't based in Australia, which meant that I missed out on earning points every time I flew domestically. Since I fly domestically more frequently than internationally, this was a waste.
The key to getting the most out of a frequent flyer program is choosing the right airline to begin with. This doesn't mean researching every single rewards program in the world - save yourself the time by simply choosing an airline that is based where you live. By doing this, you will be choosing an airline that will be able to service most of your flying needs - both internationally and domestically.
Since I live in Melbourne, I chose Qantas airlines* and their Frequent Flyer program because they are Australia's largest domestic and international carrier, meaning I can almost always fly with them when I travel. Qantas are also part of the Oneworld airline alliance and have many partner airlines including Emirites, Qatar, British Airways, Cathay Pacific and Alaska Airlines - to name a few.
Regardless of where you live, you should be able to find an airline (and therefore rewards program) that will service you best - and by this I mean an airline that flies almost everywhere you might go. If you come from a country that doesn't have its own major airline, then choose a local airline that has good partnerships with larger carriers.
*DISCLAIMER: This post is not sponsored by Qantas or their Frequent Flyer Program (I mean.. I wish it were 'cause then I would get free flights.. but sadly it is not the case). I only mention Qantas here and again throughout this post because it is the rewards program that I have chosen and using examples from my own experience is the best way I know to give advice! Peace out!
Step 3. Commit!
Whoever said not to put all your eggs in one basket clearly didn't know much about airline rewards programs. In this instance - you really do need to commit and throw all your eggs into that same basket! Because once you have paid that sign up fee it is in your best interests to try and become monogamous with your new airline ...and their partner airlines!
Most young travellers choose an airline based on fare price - they will fly with whichever airline has the cheapest fare to their intended destination. I was definitely guilty of this when I started out. This method is all well and good to save money short-term, however if you have your sights on more long-term benefits (like a higher status in your frequent flyer program) then this attitude is going to have to change.
If you still want to choose the cheapest fare, then start by trying to choose the cheapest fare amongst the options available to you within your rewards program. You might be spending a little bit more money now, but down the track you will end up saving money because you will be able to buy flights with points, get free upgrades or enjoy free food and drink in an airline lounge pre-flight. Think of it as spending to save (my favourite kind of saving).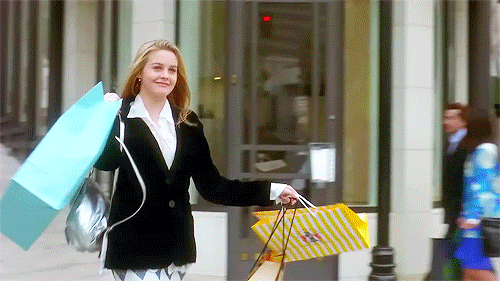 Step 4. Flights aren't the only way to earn points
Nearly all frequent flyer programs will have partnerships with non-airline brands and buying products from these brands will earn you more rewards points.
You do not have to go out of your way and spend huge amounts of money at these places in order to benefit - all you have to do is make some small adjustments to your everyday spending and the points will start rolling in.
For example, my program - Qantas Frequent Flyer - has a partnership with Woolworths, one of Australia's largest supermarket chains. Before signing up with Qantas, I didn't always shop at Woolworths, sometimes I shopped at Coles - their main competitor. I did not have a preference as to which I preferred it was an even split between the two. But now that I get Qantas points for shopping at Woolworths, I try to go there more frequently. Bam - a simple consumer adjustment that earns me easy points!
Basically this is the kind of change you will need to make to your various spending habits in order to earn the maximum amount of points from your rewards program (and therefore reap the most benefits).
I would suggest dedicating an hour or two to looking through your airline's website and checking out their 'non-airline' partners. Find out what brands they work with and if there are any that you already use or would consider using in order to earn points. Download the app or make an account with these brands and then link your frequent flyer program to that new account/app so that you can start earning points when you shop.
The idea of this is to streamline your spending so that as much of it as possible goes towards your rewards program. You do not have to spend more, you just have to spend smarter and the benefits will follow - it's that simple!
Some examples of brands that I have linked to my Frequent Flyer program are: Deliveroo, Hoyts Cinemas, Airbnb, Budget Car Rental, Garmin & Adidas. So basically I earn points every time I order food online, do my groceries, go to the cinema, rent a hotel or car, reach my daily steps or buy new work out gear! It is pretty awesome. Even though I take roughly 6-10 flights a year, I actually earn almost half my points from my everyday spending.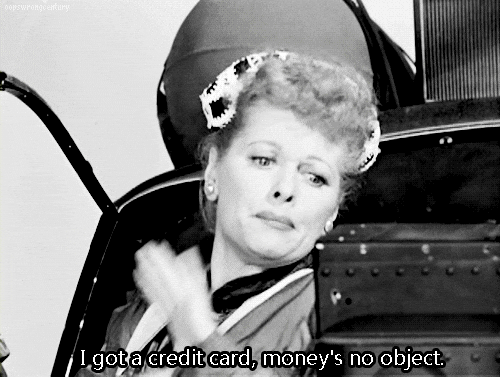 Step 5. Switch you credit card
If you have a credit card and it isn't linked to your airline rewards program then you're doing it wrong!
Credit cards are BIG earners when it comes to airline points. When I signed up for ANZ's Frequent Flyer Credit Card (i.e. the credit card for broke people) I earned 25,000 Qantas points instantly. To give you an idea, 25,000 points is enough for a Melbourne to Phuket flight.
In addition to this, I continue to earn 1 point for every $2 I spend on that card - so basically I am earning points all the time just from my everyday spending. Furthermore, when I use that same card to make purchases with Qantas partner brands like Woolworths, Deliveroo, Hoyts, etc. I am basically earning double points!
When researching which credit card to sign up for it is important to remember that not all credit cards associated with rewards programs are created equal. Different banks will have different deals, so try to look for a card that has a good points-to-dollar ratio i.e. at least 0.5 points per $1 spent.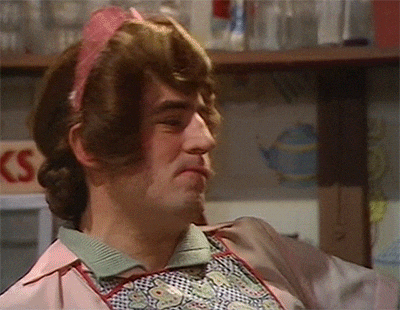 Step 6. Don't unsubscribe from the emails
I know as well as anyone that being on too many emailing lists can wreak havoc on your inbox. However, make an exception for your rewards program and refrain from unsubscribing, because if you do you could miss out learning about any current deals or promotions they might be running which could help you earn points.
Airlines will frequently make special offers where they reward bonus points for making certain purchases or going to certain destinations. Most of the time, these rewards will be of no use to you, but every now and then you'll come across a deal for something you need and the points benefit will be worth all the spam for that!
A personal example of this is I recently earned 30,000 points signing up for health insurance. I found out about the deal thanks to an email from Qantas and since I was already considering signing up for private health I thought 'why not?' - especially with such a huge points incentive! I'll use these points to subsidise my next trip and my savings will actually end up being larger than the yearly cost of my health insurance.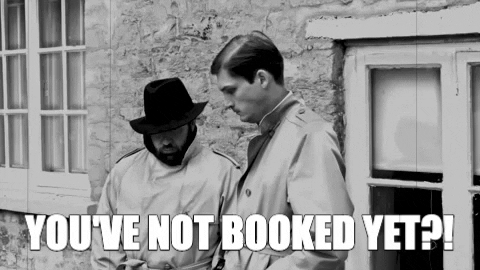 Step 7. Book accommodation, rental cars, activities, etc. through your rewards program (if possible)
Many airline websites have features which allow you to book things other than flights and by doing so you can earn points. Where possible I would highly recommend doing this.
When deciding where I am going to stay or what I am going to do, my go-to sites for research are Lonely Planet, Trip Advisor, Airbnb, Hostelworld, Nomadic Matt and World of Wanderlust. I will usually decide on my accommodation and activities based on the reviews from these sites.
Once I have chosen a hotel/hostel/tour/etc. I will then search for it on the Qantas website. If they have it and the price is competitive with other websites, then I will book through them to earn the points - easy! If they don't have it, it isn't the end of the world. I just book through another site and forego the points in that instance.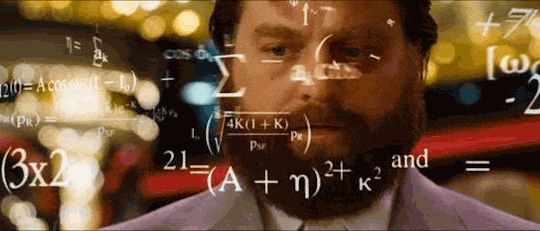 Step 8. Using points wisely
So you've earned yourself a nice little sum of points - well done! Now the question is - how best to use them?
The basic rule to remember here is ALWAYS spend your points on flights! NEVER spend it on any accommodation or online shopping that your frequent flyer program offers. The reason for this is that the points to dollar conversions for these purchases is hardly worth it - the result being a huge waste of points. Steer clear!
Now that we have established that you should be spending your points on flights, let's get into the two ways you can do this:
1. Subsidise or pay for your flight with points
2. Use points to request an upgrade for an already purchased flight
Let's look at these two options more closely by comparing them using the example of flying from Sydney to Honolulu with Qantas:
1. It would cost 31,500 points to fly from Sydney to Honolulu (instead of paying $672 USD)
2. After purchasing an economy ticket from Sydney to Honolulu for $672 USD, it will cost 65,400 points to upgrade that flight to business class (instead of spending $3,315 USD to buy a business ticket outright)
Which option is better?
Short answer - it depends.
Long answer - in terms of value for points, getting an upgrade is better. However it is worth bearing in mind that point upgrades to business class are subject to availability, meaning that even if you have enough points you are not guaranteed to get an upgrade. Research the route you are flying and its popular months to give you an idea of how likely you are to get into business class. Point Hacks has in-depth guides on major flight paths so they're a good place to start your research before deciding.
Personally, I usually go for option 1 when I travel, even though an upgrade is better value. Saving money is my main priority when it comes to flying, so if I can use points instead of cash then I will. I would rather spend my money on things like good food and wine. Besides, business class would be a bit of a waste on someone like me since I spend most of my flights unconscious thanks to my good ol' flying phobia and subsequent Valium prescription.
Step 9. Let's talk about airport lounges
Access to airport lounges are the dream. Comfortable sofas, fast wifi, free food and unlimited champagne - who wouldn't want their pre-flight experience to encompass all these things? This is what you came for, right? Right! Then let me help you get in!
(This part is a bit technical - if you haven't poured yourself a tea yet then I suggest you do so now).
Generally, to have access to an airline's airport lounge, you will need to meet one of the following criteria:
1. Have a business or first class ticket
2. Have an airline 'status' or 'tier' of gold or higher (depends on airline)
3. Have a lounge membership
Let's go through each of these options in more detail:
1. Have a business or first class ticket:
See Step 8 - if you use your points to successfully get a business class upgrade, then you will automatically have lounge access. Winning!
2. Have an airline 'status' or 'tier' of gold or higher (depends on airline)
Every time you fly with an airline, you will earn two types of points: miles points and status points. Miles points are what we have been talking about for most of this blog - they can be used to subsidise or upgrade flights. Whereas status points are there to earn you different levels of membership within a particular airline's rewards program.
For example, Qantas has five 'tiers' of membership: bronze, silver, gold, platinum and platinum one. The higher you get the more benefits you get, like priority boarding, extra baggage, etc. Once you hit gold, one of those benefits is 'global lounge privileges', meaning you have access to all Qantas and Qantas partner lounges all over the world.
Unlike with miles points, status points can only be earned by flying and they expire within a year, meaning that it is pretty difficult for a normal person to reach Gold status or equivalent. With Qantas, it takes 700 status points to reach gold, which is about 5 return flights from Melbourne to Dubai in one year.
Basically, the status/tier option will only be available to people who are going on at least 5 big international trips a year or equivalent. Anything less than this and you will need to look into the next option if you want unlimited lounge access.
3. Have a lounge membership
I prefer to use my points to pay for economy flights, rather than using them to upgrade, and I do not fly often enough to reach gold status - so the only way I was going to get into an airline lounge was by signing up for a lounge membership!
Let me just say right off the bat - lounge memberships are not cheap - but hear me out before you totally dismiss the idea. Depending on your circumstances, it might still be worth it.
Here is the breakdown of costs for my lounge membership (Qantas Club):
- $270 USD once-off joining fee
- $1,260 USD four year membership ($315 per year)
So essentially, if you combine the once-off joining fee and annual fees, my membership costs me $382.50 USD a year.
In exchange for this cost, I have access to a huge number of lounges all over the world - basically almost every major international airport. These lounges offer free food, complimentary alcohol, fast wifi connections and comfortable sofas away from the crowds. In addition to this, I am allowed to bring in one guest, so if I have a travelling companion they won't get left behind while I enjoy the lounge.
I find it easy to justify this cost in exchange for the benefits, because during an average year I will go on about 5 trips (usually two international and three domestic). When I fly, I often find myself hungry or craving a celebratory champagne at the airport. Since airports are crazy expensive, it is pretty easy to spend upwards of $30 USD if you plan on eating or drinking there.
So for me - 5 trips? 10 airports? $30 each time? That's $300 a year right there on crappy airport food and overpriced champagne. Whereas $315 for a membership ($380 including the sign up fee) seems like a much better choice compared to that! Well, in my opinion at least. (Also, because the champagne is free, I easily manage to drink my membership's worth before each flight!)
If you're still on the fence with lounge membership then do me a favour - next time you're at an airport, keep track of how much you spend (food, wifi, drinks, etc.) I promise you it will be more than you expect. Multiply this amount by your average airport visits per year and from there you can work out if a lounge membership is worth it for you!
Still unsure about the cost, but really liking the sound of lounge access? Then consider splitting the fees with your partner or travel buddy. If you frequently travel with the same person then one of you will be able to sign up for the lounge pass and bring the other along each time.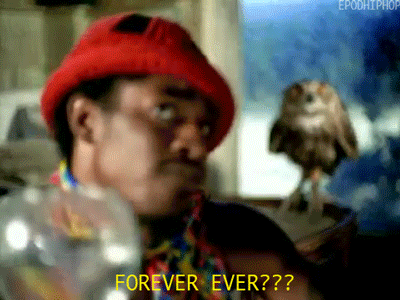 Step 10. Lifetime benefits
Remember earlier in Step 3 when I told you to commit? Well I really meant it - because the longer you are with the same rewards program, the more likely you are to reap better benefits.
Every time you fly you will earn status points which qualify you for different tiers of membership, each having better benefits (covered in step 9). For the average traveller, these status points are useless because they expire each year, making it difficult to gain enough points for the higher membership tiers.
However, just because these points 'expire' doesn't mean they aren't totally useless - because even after they expire they will still count towards your lifetime total of status points. Your lifetime total takes into account all the flights you have ever taken with an airline and in many ways is a more achievable way to reach a higher tier for the average traveller.
For example, in order to attain Qantas silver membership this year, I need 300 points. If I reach this, then I will get to enjoy the benefits of a silver membership - until the year ends. When that happens, my membership will revert back to bronze and I have to start the whole process over again. I am only on 60 points this year - so silver seems pretty unlikely at this stage anyway.
However, to earn a lifetime silver membership - i.e. a tier of membership that will never expire - I will need to earn 7,000 status points total over the years. This seems like a lot, but I have been consistently flying with Qantas for 5 years now and I am already about 1/4 of the way there. It is long game, but one that will pay off eventually!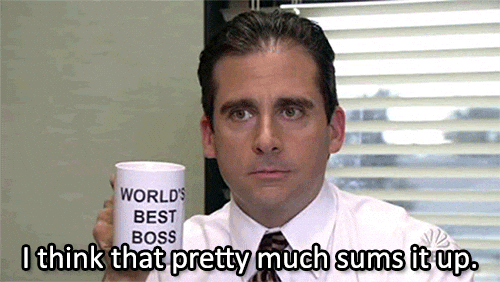 Summary: Frequent Flyer 101
1. Decide if it is worth the joining-fee based on your individual circumstances
2. Choose an airline that will best suit your travel needs (this will likely be an airline that can service you both internationally and domestically)
3. Commit to your choice and fly with that airline or its partners whenever possible
4. Earn points outside of flying by shopping with brands that will earn you airline points
5. Switch to a credit card associated with your airline rewards program
6. Keep and eye out for deals and bonus point offers in the emails from your frequent flyer program
7. Book accommodation, activities and rental cars through your rewards program where possible
8. Spend the points you earn wisely i.e. on flights only
9. Consider treating yourself to a lounge pass
10. The longer you stick with the same program, the more benefits you will accumulate over time
Thanks for taking the time to read over my Frequent Flyer 101 class! I hope you found the information useful and wish you all the best on your travel endeavours - may you be sipping on a champagne in the sky in no time!
Got any other tips and tricks that I may have missed? Let me know in the comments.
#traveltips #FrequentFlyer #AirlineRewards #AirlineMiles #TravelHacks #Tips #Tricks #Flashpacking #Flashpacker #SpendtoSave #HowTo #QantasLounge #BusinessClass #FlightHacks